"I've been searching for you for lifetimes. I finally found you. I had to slay dragons to find you, you know. And if anything happens, I will find you again." —Ken Wilber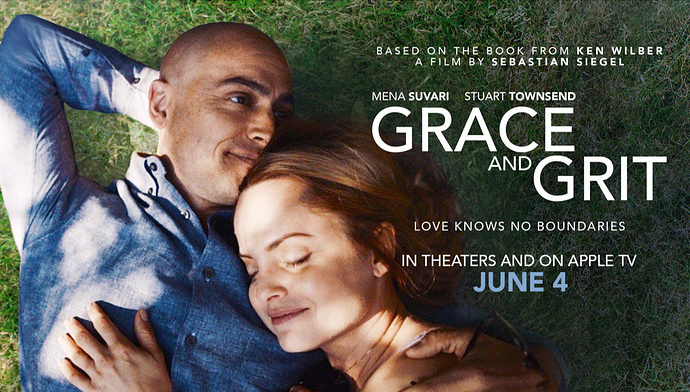 We are very happy to announce that the long-awaited film adaptation of Ken Wilber's
Grace and Grit
is being release on Friday, June 4! Chronicling the life and death of Treya Killam Wilber, the film stars Mena Suvari, Stuart Townsend, Frances Fisher, Mariel Hemingway, Rebekah Graf, Nick Stahl, and Brian McGovern.
Below you will find everything you need to know about the film release.
Where can I watch the film?
This film will be available in theaters (check your local listings) and also, or you can watch from the comfort of your come by purchasing the digital version.
You can preorder and watch the film through Apple here:
Is there a trailer?
There is! It's amazing, and we encourage you to share with your friends, family, and social networks!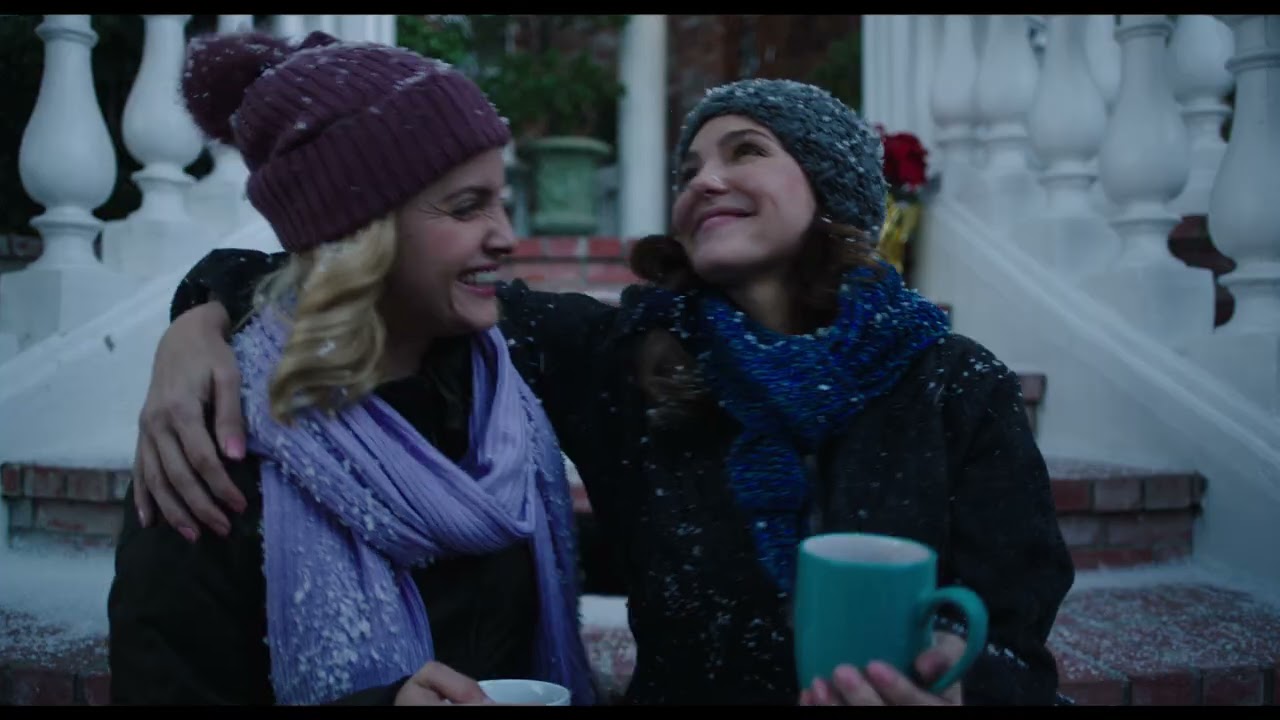 How can I help support the film?
In many ways, this film is for you, Ken Wilber's core audience. But the other very exciting possibility here is that this film may actually help bring Ken's work to an entirely new audience and expand the reach of the integral project. Here are a few things you can do to help.
Buy the movie! Obviously we all want the film to be a commercial AND critical success. That's where you come in :-)
Tell your friends and family! Share the trailer above (or any of the other links on this page) with your social network. Let everyone know how much they need to see this movie!
Leave a review! If you enjoy the film, we highly encourage you to leave an audience rating and review over at Rotten Tomatoes! You can do so here:
Anything else I should check out?
Tons of stuff! To start, here is a short video of Treya talking to a live audience about her journey, the only known footage of Treya anywhere in the world:
You can also watch Ken's live reading of Grace and Grit, available for free on that same page, along with a free email series to help introduce newcomers to the life and work of Ken Wilber:
Check out this free discussion with Ken, Deepak Chopra, Marianne Williamson, and Sebastian Siegel at the ILLUMINATE film festival:
Here's a free Daily Evolver discussion between director Sebastian Siegel and Jeff Salzman:
https://integrallife.com/grace-and-grit-the-movie/
What are people saying about the movie?
BOSTON HERALD – June 1, 2021 – "Mena Suvari discovers gifts in 'Grace and Grit' role"
CNN NEWSOURCE – June 1, 2021 – "HOLLYWOOD MINUTE: TEEN HAS YEAR'S BIGGEST ALBUM"
(An interview with Stuart Townsend was featured on CNN's Hollywood Minute segment and was pushed out overnight to their 1,100+ affiliates to use in their morning shows and online.)
*Syndicated Online by WFMZ
https://www.wfmz.com/news/cnn/us-national/hollywood-minute-teen-has-years-biggest-album/video_75821eae-737b-5457-9c1c-c490424d4063.html
DAILY REPUBLIC – May 31, 2021 – "At the Movies: 'Conjuring' franchise returns to big screen"
FORBES – May 31, 2021 – "Mena Suvari Shows Grace And Grit In Love Story That Transcends Death"
RAMA'S SCREEN – May 31, 2021 – "Interview: GRACE AND GRIT Star, Stuart Townsend, Talks Playing Philosopher Ken Wilber"
RED CARPET CRASH – June 1, 2021 – "Interview: Actor 'Stuart Townsend' Talks His New Movie Grace And Grit"
THE PLAYLIST – June 1, 2021 – "'I've been searching for you for a hundred lifetimes.'