Welcome to The Conversation! Integral Life will periodically bring you interesting insights, comments and perspectives going on in our world on social media.
From Integral Life CEO Robb Smith's Twitter feed comes this thread on the nature and maturity of the integral movement itself today, and how the next phase of its growth will require a new kind of learning and action coordination amongst the increasing diversity of its organizational participants.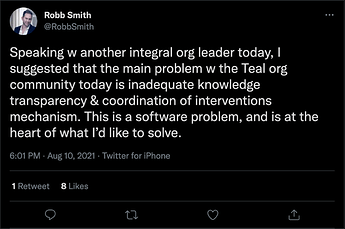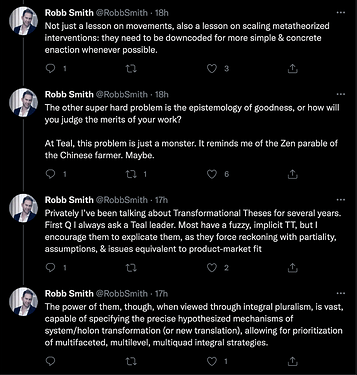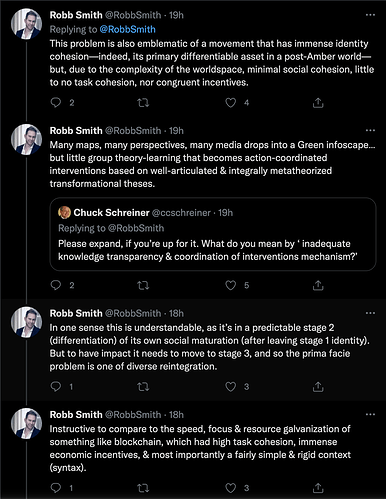 What do you think? Let us know in the comments below!