Anchor Points
The Hologram of Deception
The Hologram of Deception
Yawn
Inflicting science upon a specie which is not ready for it
Theist mischief making
The Hamitic Hypothesis
Strange Desire
The Free Will Key
Suppression Matrix
https://debatingchristianity.com/forum/viewtopic.php?p=1087897#p1087897
Elephant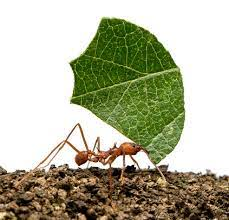 Asking Politely
Pot of Gold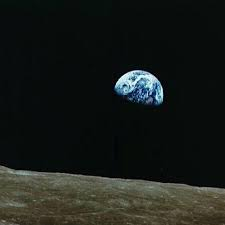 "You've been a rock - For so long now I can't even count the years that you've been rolling Nothing can shock or bring you down There ain't nothing you haven't seen - Nothing you haven't known"
One Day Unite humanity with a living new language
Desire
https://debatingchristianity.com/forum/viewtopic.php?p=1091131#p1091131
[quote]Honestly, I don't know what the fuss is all about. Fretting about "is there/isn't there" a GOD, never anchored a ship in any harbor for longer than it takes to refuel and get about the business of learning.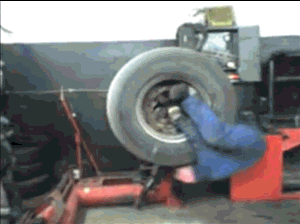 [/quote]
Mirror-Mirror…
https://debatingchristianity.com/forum/viewtopic.php?p=1084775#p1084775
[quote]Statement: "one cannot use the scientific method as the justification for the scientific method"
Q: How - other than the scientific method - can we find out if the statement is true or false?[/quote]
A Loving Mind
https://debatingchristianity.com/forum/viewtopic.php?p=1076792#p1076792
[quote]QueenBee
Chamber Of Self - Coming From QueenBee - Open Your Heart
Giving our best - QueenBee - Get The Ball Rolling
Central Purpose - QueenBee - Achievable Alternate Realities
The Fathers 'House - Mansions' - QueenBee - According to Complex Jesus
Items of Interest - QueenBee - Making it up as you go along
Like a doting parent - Coming From QueenBee - Development/Growth[/quote]
The Hologram of Deception
Propel
Peaceful Messiah or militant Messiah?
The Akashic Records
Repudiate [refuse to accept; reject. deny the truth or validity of.]
Through Device
The Butterfly Effect Music to my ears Lean into it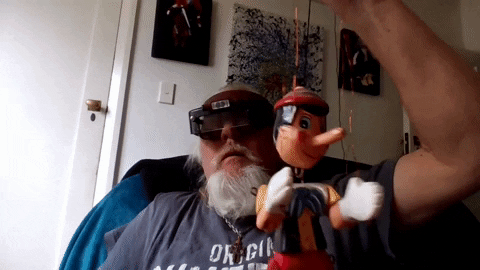 Love is the answer
Action Station
Unlimited Knowledge
Observant
Anamnesis [recollection, especially of a supposed previous existence.]
Memorandum of Understanding
The Hologram of Deception
Abrahamic Religions
Numbers
Quantum
Delineating [describe or portray (something) precisely.]
Children
Learned
Zeros and Ones
Visions
The House of Politics
As busy as a bee
It Stands To Reason
Unconditional Earth Entity In William's Room
Fear of the Unknown
https://www.cia.gov/library/readingroom/docs/CIA-RDP96-00788R001700210016-5.pdf
[quote]GRENADA/U.S.)WOODRUFF
still have a fear of the unknown. Last year it was who killed Bishop? Why. was he killed? Will … But there's still so much fear in the country that, even this time last year I found fear, but now people … there is some subliminal fear, I think, of the United States in some quarters. I mean, one little guy on the beach told …
SOVIET BAN ON INFORMATION SEEN LIKELY TO BOOMERANG
about through,he building up of a fear of the '`unknown" throughout the free world and the forcing … to ascertain. Intentions Unknown policy without public debate ar always a possibility. This w under cover." … conditions? 2. If Russia.does not resort to creating e sio unknown, it tends to force the pace of rearmament …
[FIELD SERVICE REPORT- AIR FORCE ASSOCIATION] SUBJECT: INTELLIGENCE-- KEY TO A FREE AND INDEPENDENT COUNTRY
is fear of the unknown. I can't go into details, but I can tell you that we in the CIA have several … et0e0y/1a/reri PlA Fe 0Rt7i~1 gVoRl%~4-5because dissipate misunderstandings or, fear of the unknown … for things we did or are alleged to have done. What I fear is 'that in 1990 or 1985,_ CIA Director …
[/quote]
Constructing some type of reality experience in which I could hide from the true unchangeable nature of Myself The Sensation Is Thrilling…And Freeing
No Risk
Though the Serpent rules the Shadow
See-Through
New Shifts In Thinking
Inflicting science upon a specie which is not ready for it
Expression of Astonishment
Outposts of Form
The Hologram of Deception
Investigative Realisation
It is neither good nor evil
A means of taking a neutral position on things which have yet to be proven one way or another…
Brother
Truth Without Proof Is Belief
Mother Wound
Those internal things which make one shine
The relevant scientific community
That is the truth.
https://www.youtube.com/watch?v=dyMtIwobqbI&t=32s [Grace Slick Vocals Isolated - White Rabbit]
The Omega Point
Incendiary [(of a device or attack) designed to cause fires. tending to stir up conflict.]
https://www.dreamviews.com/philosophy/166241-where-do-you-stand-free-will.html#post2246696
[quote]From what I can gather, even the will of a Cosmic Mind is regulated based upon the particular environment properties - although I imagine that to the Universal Mind - that would not be here nor there, a 'problem' and any alternate reality experience it could devise for itself would be just as awesome.
So there comes a position whereby having an illusion of free will is not a "problem" as one realizes one's environment is also pre-destined yet at the same time appears to go on forever…[/quote]
Working Together With Love
The Hologram of Deception
Soul Groups
Responsibility
Shape
The Generated Messages
Beyond Focus 4
Witty
The Soul Eats Experience
NDE
https://debatingchristianity.com/forum/viewtopic.php?p=1070902#p1070902
[quote][Replying to myth-one.com in post #3]
[quote]John 4:24 wrote:
God is a Spirit: . . …
And when we are born of the Spirit, we become spirits, because:
John 3:6 wrote:
. . . that which is born of the Spirit is spirit.
So when believers are born again of the Spirit, we will become spiritual bodied angels.[/quote]
From my own understanding [self awareness] what occurred was that humans forgot what they were [Spirit-breathed into biological matter] and identified only with the flesh-container and thought of themselves in that way - much like non-theists think of themselves as 'nothing more than chemical reactions of the brain'…or how some Christians think 'flesh that will be resurrected and given the ability to never die.'
Apparently these two views can both be biblically supported so perhaps the different authors were writing from the bias of their particular beliefs on the matter.
If one researches OOBEs and the like, one will find that practically everyone who ever experiences such, identify as being 'spirit' - a biblically supported idea, as you have pointed out - something biblical Jesus spoke of as a truth.
Those Christians who do not believe such a thing, often critique OOBEs and the like as 'demonic deception' a type of religious equivalent as the woo-slinging "delusional" which non-theists love to use to 'explain' why such experience doesn't fit with their own particular beliefs about what they self identify as being.
Being 'born of the spirit' is really about coming to the realization of what one truly is rather than remaining in ignorance of that.[/quote]
You Are Nobodies Victim Ever.
Finishing What Was Started
What once acted like a Wall, became a Gateway
Questions as such a Son might be permitted to ask and be graced with answers Extra evidence is provided
Slowly and Surely Explain Think With The heart - Feel With The Mind
Self-Awareness

Data
https://debatingchristianity.com/forum/viewtopic.php?p=1089080#p1089080
Rich
Especially
We Groove Together
The Hologram of Deception
You Trust My Navigation
Through The Woo
Little Tittle
Dreamer
Stay The Course
https://debatingchristianity.com/forum/viewtopic.php?p=1073457#p1073457
The Hologram of Deception
Element One Fifteen
Making friends with your mind
Afraid of The Unknown.
Vortex
Crystal
When One is Feeling Tired
Feel The Fear And Do It Anyway
Like playing Rush
Nonviolent communication
"Sorry. Would you clarify that?"
"As I said, it is not so much how each individual interprets any particular GM - either coming from me or you or anyone else - Rather it is the fact that a message is generated.
I am not here to pick sides"
Yawn
Yawn
Inflicting science upon a specie which is not ready for it
Theist mischief making
Yawn
Optimum Health Appreciating
Sharing is part of that process
Ship
Show Your Soul
Love
https://debatingchristianity.com/forum/viewtopic.php?p=1067891#p1067891
[quote]If wisdom [and righteousness] is to be observed within this Universe, we need to be able to point out where that is. We thus have to 'do the science'.
The following is evidence;
Wisdom is evident in The Universe existing = 466
Humans were designed to have God-consciousness = 466
When I look at my art I am looking into a mirror = 466
Discovery is finding something that exists. = 466
The fact that these word-strings add up to the same value, and coherently support the ideas being presented, is evidence of a mindful/purposeful order about The Universe …the question then being;
Q: Is it therefore acceptable to conclude that such being the case, then there is wisdom and righteousness involved in hiding the truth within the structure of the sound of human language to be unlocked by a simple number-value algorithm? [SOURCE][/quote]
Learn how to deactivate all internal triggers…
Loyalty
Graphic Changes
Conjecture necessarily precedes proof
The Harmless Enough Agenda Crowd
https://debatingchristianity.com/forum/viewtopic.php?p=1089626#p1089626
[quote]I think Gnosticism has a point in that the 'evil' of matter separates humans from the direct knowledge of who they are as Spiritual Beings.
Clothing ones self in matter has an evil effect on the Spiritual Being incarnate, as it is noted that if one were to observe the physical Universe from outside of it, one would see no evil unless one were to also observe evidence of Consciousness [Spiritual Being] within it and see that the consciousness is behaving evilly and even that it tries to correct its behavior, it cannot escape being evil or acting with evil intent, which is 'bad' for the image of divinity/spiritual beings.
That may be why Gnostics generally regard the God of the Bible as an evil Demiurge - an imposter playing the role of a substitute to the 'real GOD' which those captured within the physical universe are unable to see through as being an imposter.
I think it possible that the universe was created so that Spirit Entities could experience it, somewhat in the same manner as we create VRs in order to experience those - only the VRs which the gods [spirit entities] make, deliver way more realistic simulations than we are currently able to create with our computers.
It is possible that this Universe was specifically created to imprison wayward Spirit-Entities - still as a VR - essentially imprisoning their minds [consciousnesses] within it, and it being designed in such a way as it is almost impossible to discover that this is the truth of the situation.
The design ensures that no one individual has any memory of a prior existence.
This itself means that we also have no memory of any crime we might have committed which got us sentenced and cast into this particular reality experience.
I veer away from demonizing the administrator of the prison [The Demiurge as the Gnostics call YHWH] as it appears to be unhelpful to do so.
YHWH is mostly quiet, but there have been instances where he has been attributed with offering us inmates ways and means of - not escaping our sentence, but learning from it and changing our evil ways…[/quote]
Prison
Besides
Development/Growth
https://debatingchristianity.com/forum/viewtopic.php?p=1073550#p1073550
[quote]It does not appear - from a non-bias position - that theists are more angry than non-theists .
Humans are humans and there is a history of violent furious reaction to the situation we are in.[/quote]
Transforming the Anger Energy
Yawn
The Abrahamic idea of GOD
There is an art to flying or rather a knack…
The Inception Point Deciding On The Best Course Of Action
Yawn
Achievable Alternate Realities
Make It Up AS You Go Along
It is not a great answer, because we do not know that is true.
The Knowledge Of
Your Life Experience is your Journal is your ComList
Meat For The Table
No time left for a sentimental tune Wherever I've gone I have not left the room I am never too late I am never too soon
Regardless of what Random Selection Process is used, the result is always a coherent GM
Mapping Wholeness
Comprehend Embarrassing Advice
Self-Awareness Stuff Happens
Yawn
Balance
A Space Without A Time…
Dreaming
…Otherwise, all is hot air
The Existence of Ability to Interact With The Imagination The Eigengrau Mind Screen
Enlighten you
Allowed
https://debatingchristianity.com/forum/viewtopic.php?p=1092991#p1092991
[quote][Replying to otseng in post #1394]
For those who are neither theist or nontheist, if something affirms that the universe is designed then the next question to ask is;
"What was it designed for?"
The answers will give some indication as to the follow-up question;
"What is the nature of the designer{s}"[/quote]
Shift Focus
Yawn
Apophenia [the tendency to perceive meaningful connections between unrelated things. …]
One Whom Ought Be Inwardly Known
Do A=1
"The Heart of a Buddha
The Ruru
Far-Flung
Stay in the moment
The God of The Bible
Reaction
Distracted
Eternal Loop
One has to take care to process the thoughts of the inner critic making sure that they align with the truth.
Rainstorm"
The Heart of a Buddha = 147
[147]
A Bit Of Both Yes
Self-Awareness
Let people help
Establishment
Non-Ordinary
Interactions
The Heart of a Buddha
Translucent
Assumption
Heal Yourself
Determination
The Ruru = 111
[111]
Little Bird
A Vibration
A Mixture
Liminalism
Computer
Release shame
Santa Claus
Illusion
Time to See
Insanity
Explaining
A President
Providence
Open hearted
Slaughter
Do Not Panic
Witchcraft
Strength
Pokemon Go
The Watcher
Stubborn
Infinitude [the state or quality of being infinite or having no limit.]
A Real Beauty
A Meeting Place
Calculation
Monetary
A defunct debate
Church Bells
3D Printing
One Christ
The Ruru
Exact Science
Recovery
Somewhere
Not Right
A Purpose
Significant
Necromancy
Far-Flung = 85
[85]
Good Talk
The Devil
Separate
Mule Kick
You Are
Apophenia [the tendency to perceive meaningful connections between unrelated things. …
Use Mind
Above board
Overall
Hide and Seek
Mind Games
Mollified [appease the anger or anxiety of (someone). reduce the severity of (something).]
Far-Flung
Fearless
Original
Matrix
Noetics [a branch of metaphysics concerned with the study of mind as well as intellect.]
Dr. Neruda
Presence
Anunnaki
EELRIJUE
Stay in the moment = 201
[201]
Sir Roger Penrose
The lightest planet
Walk The Talk In Love
Tributes at the gate
Stay in the moment
Sweet Vibrations
Positive self-talk
Be kind to yourself
The space Jacko lantern
Flowers for Lindy
To Be Sovereignty
The God of The Bible = 143
Panpsychism
World Wide Web
A safe pair of hands
That'll Be The Day
Quantum Field
The Purpose
Mothers Milk
Self-mastery
Consider This
Peaceful Messiah
Contentment
Homeostasis [the tendency towards a relatively stable equilibrium between interdependent elements, especially as maintained by physiological processes.]
Elude Tabula Rasa
Awake and Waiting
Precognitive [having or giving foreknowledge of an event.]
The Path of Faith
A Grateful Heart
Reaction = 85
[85]
Fearless
Separate
Anunnaki
Use Mind
Good Talk
Far-Flung
Matrix
Reaction
EELRIJUE
The Devil
Mollified [appease the anger or anxiety of (someone). reduce the severity of (something).]
Noetics [a branch of metaphysics concerned with the study of mind as well as intellect.]
Overall
Presence
Far-Flung
Dr. Neruda
Hide and Seek
Original
Mule Kick
Apophenia [the tendency to perceive meaningful connections between unrelated things. …]
Mind Games
You Are
Above board
Distracted = 103
[103]
Fascinating
Distracted
Anxious
Co creation
Politics
Virtual
Genetic Mind
Propagated
Algorithm
The Shadow
Purring
Ride Water
Jean Nouer
Eternal Loop = 133
[133]
Aligning With
Don't give up
Construct
Everything
Breaking bad habits
Future Self
Productive
Eternal Loop
Simulation
Turbulent
Source Heart
Preparation
Mysteries
One has to take care to process the thoughts of the inner critic making sure that they align with the truth. = 1066

It makes more sense that we exist within a simulation, if indeed we exist within something which was created.= 1066
Rainstorm = 127
[127]
Integrity
Holy Koolaid!
Apotheosis [the highest point in the development of something; a culmination or climax. the elevation of someone to divine status.]
Rainstorm
Have One For Me
Innermost
Adjustment
Pure soul
Materialist
Intelligent
deus ex machina [an unexpected power or event saving a seemingly hopeless situation, especially as a contrived plot device in a play or novel.]
Inner work
Pixie Farts
Mischief making
The Human Being
Source Codes
The Third Eye
Yawn
Yam
Your Own Individual Actions
Yep - That's What I'm Talking About…
Unite humanity with a living new language
Understanding
Make It Up As You Go Along
How A Beautiful Song Source Reality Exhibits
The Vast UICDevice